Tag:
reefer
Posted by
– March 25, 2014
I've just invented a great new game/prank to play on everyone on facebook who is a reefer addict. As we all know, Jackie Chan is a wonderful human being who has never smoked reefers in his life. This has allowed him to become a kung-fu master and make scores of wonderful films that are pure delight for the whole family. Successful and loved by all, Jackie Chan is a true hero. This great man has also blessed the internet with one of the greatest picture macros ever. I have altered the picture just slightly to fit in with the game. Now, here's how you play:
Step 1) Download the picture attached to this status
Step 2) Every time a reefer addict posts something anywhere on facebook, whether it's some stupid picture that changes a well-known franchise into something having to do with weed (like Marijuana Dew instead of Mountain Dew and it has a Mountain Dew bottle with a big reefer leaf on it – stuuuupiiiiiid…), a link to one of their filthy, lying propaganda sites, or just some neanderthal gruntings they decided to spew forth and waste everybody's time with, post the Jackie Chan picture in a photo comment in the comment thread. Don't say anything else, just post the picture and let Jackie Chan do all the talking.
Step 3) Every time they write something after that, most likely how they're going to murder you or your family because you don't like marijuanas, or something racist or homophobic, just keep responding with photo comments of the Jackie Chan picture and nothing else
Step 4) Eventually all reefer addicts will realize nobody wants them here and they will all leave facebook for good! We will then be one step closer to winning the weed war!
Have fun playing this great new game, everybody!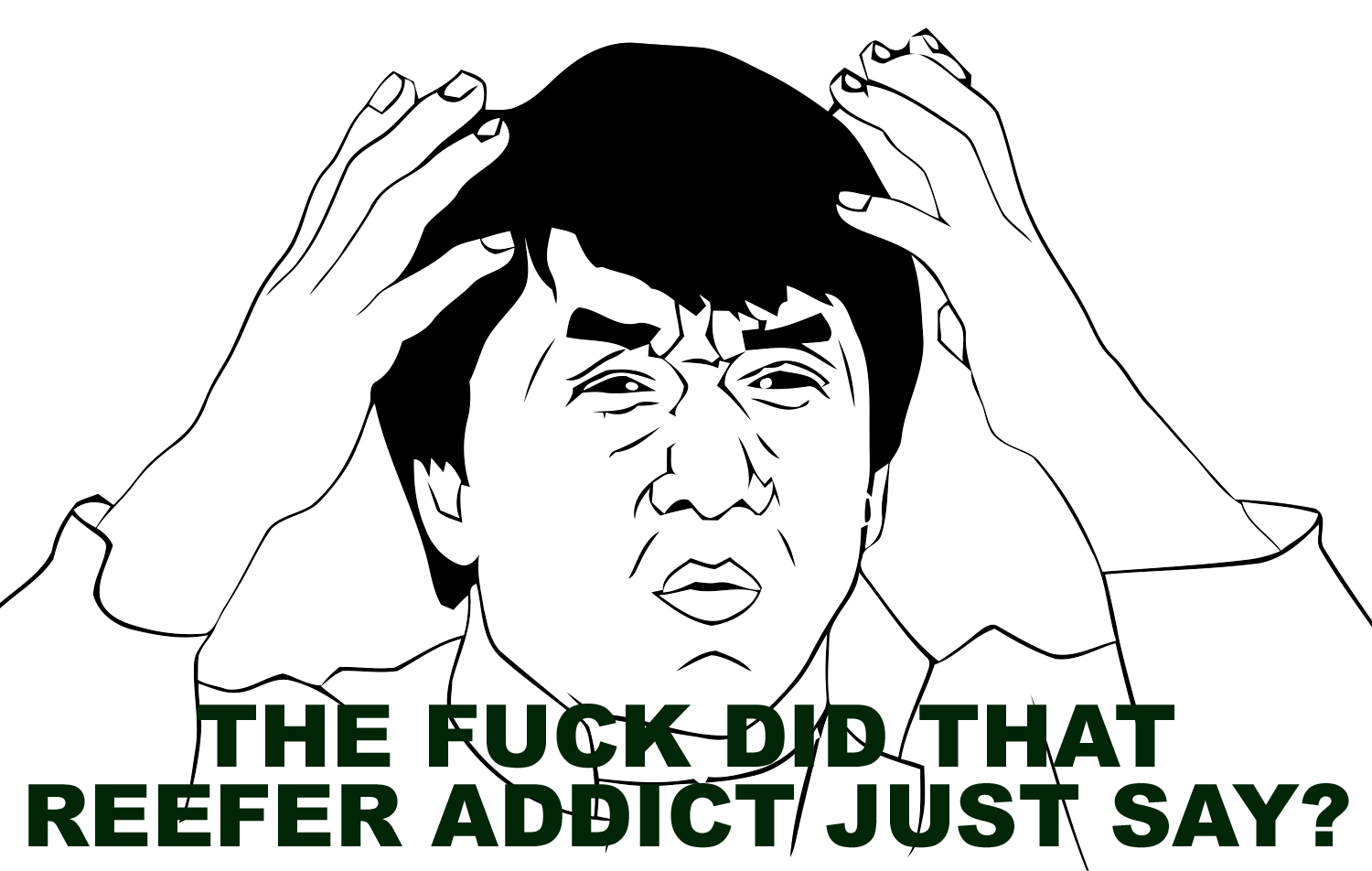 Originally posted here.
Category: Humor
Tags: cannabis, chan, funny, game, game to play, games, games to play, jackie, jackie chan, junkie, makes, marijuana, marijuana makes you violent, mmyv, prank, pranks to pull, pranks to pull on reefer addicts, reefer, reefer addict, reefer addicts, reefers, silly, the jackie chan game, violent, you