If these people:
1)  are serious then they are fucking pathetic
2)  are not serious, they are either:
a)  fucking pathetic
b)  wasting people's time.  fucking assholes.
c)  going to sell their page with 1 million likes to a band, artist, politician or some other group who are too lazy to generate their own fanbase.  fucking assholes.
Join my facebook group http://www.facebook.com/Anti1MillionLikes dedicated to despising this bullshit.  This is a trend that needs to end now.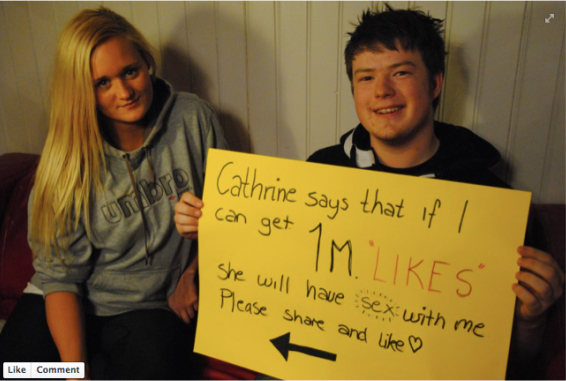 *facepalm*
/rant