Tag:
pathetic
Posted by
– August 19, 2015

Category: Humor
Tags: abe lincoln, beard, cool duck face, depraved, disgusting, dumb, fag, faggot, idiot, jabroni, jersey shore, marijuana, marijuana makes you violent, matt boa, pathetic, pauly d, reefer addict, reefers, sad, sick, stupid beard, vulgar
Posted by
– January 22, 2013
If these people:
1)  are serious then they are fucking pathetic
2)  are not serious, they are either:
a)  fucking pathetic
b)  wasting people's time.  fucking assholes.
c)  going to sell their page with 1 million likes to a band, artist, politician or some other group who are too lazy to generate their own fanbase.  fucking assholes.
Join my facebook group http://www.facebook.com/Anti1MillionLikes dedicated to despising this bullshit.  This is a trend that needs to end now.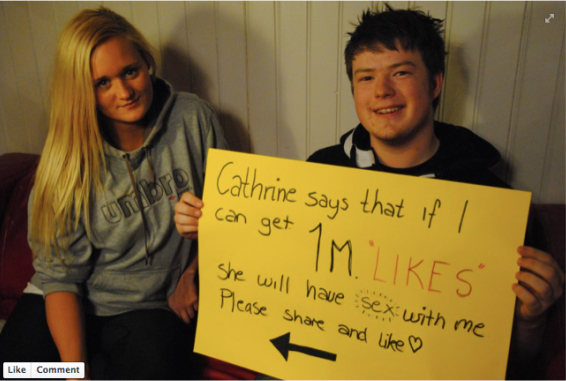 *facepalm*
/rant
Category: Rant
Tags: 1, 1 million, 1 million likes, angering, angry, anti, anti-1 million likes, anti-1 million likes group, bad, disturbing, dumb, end this now, facebook, facebook group, facebook lies, facebook people, group, if i get 1 million likes, like, liked, likes, million, one, one million, pathetic, people, rant, retarded, sad, sick, stupid, trend