Tag:
jack skagnetti
Posted by
– March 20, 2013
It feels really good to be able to help people.  People like this: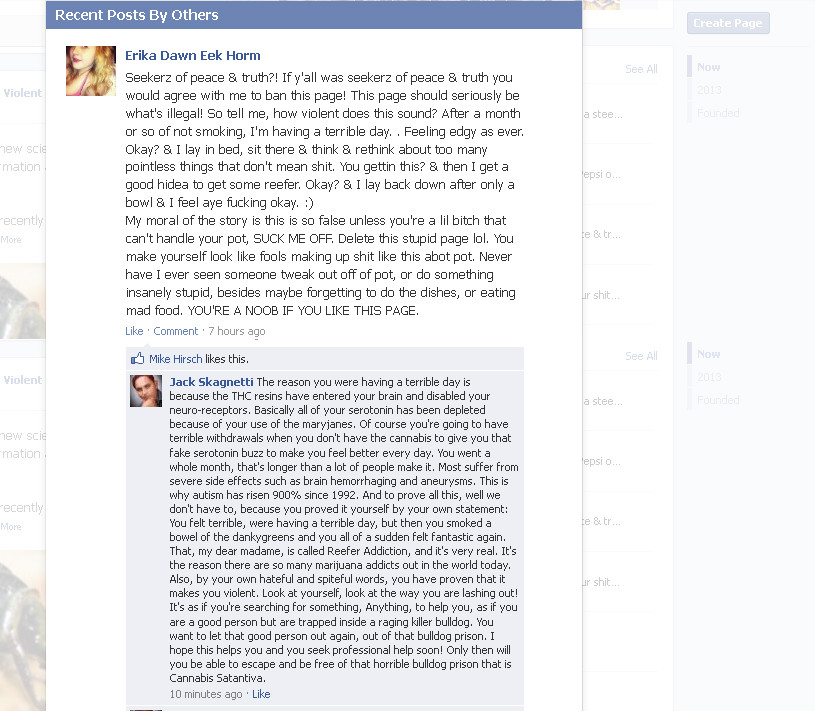 Luckily, I get to put my photoshop skillz to good use.  After so many years of just dickin around and making funny shit for no reason, it really warms my heart, right down in the cockles, to be able to make these ads supporting the MMYV movement.
Here are the ones I've made so far:
Join the crusade:  Marijuana Makes You Violent!
Tags: 'juana, addiction, bear, behavior, big, big 'juana, big marijuana, canabis, cannabis, cat, crazy, danky, danky greens, dankygreens, destruction, fear the reefer, greens, grumpy, grumpy cat, helping, insane, jack skagnetti, killing, marijuana, marijuana makes you viiolent, murder, new pope, official, pedo, pedo bear, pedobear, pedophile, photoshop, pope, raging, reefer addiction, reefer madness, reeferdanks, reefers, sauce, saving, tard, tardar, tardar sauce, violence, violent, violent behavior