Tag:
horrifying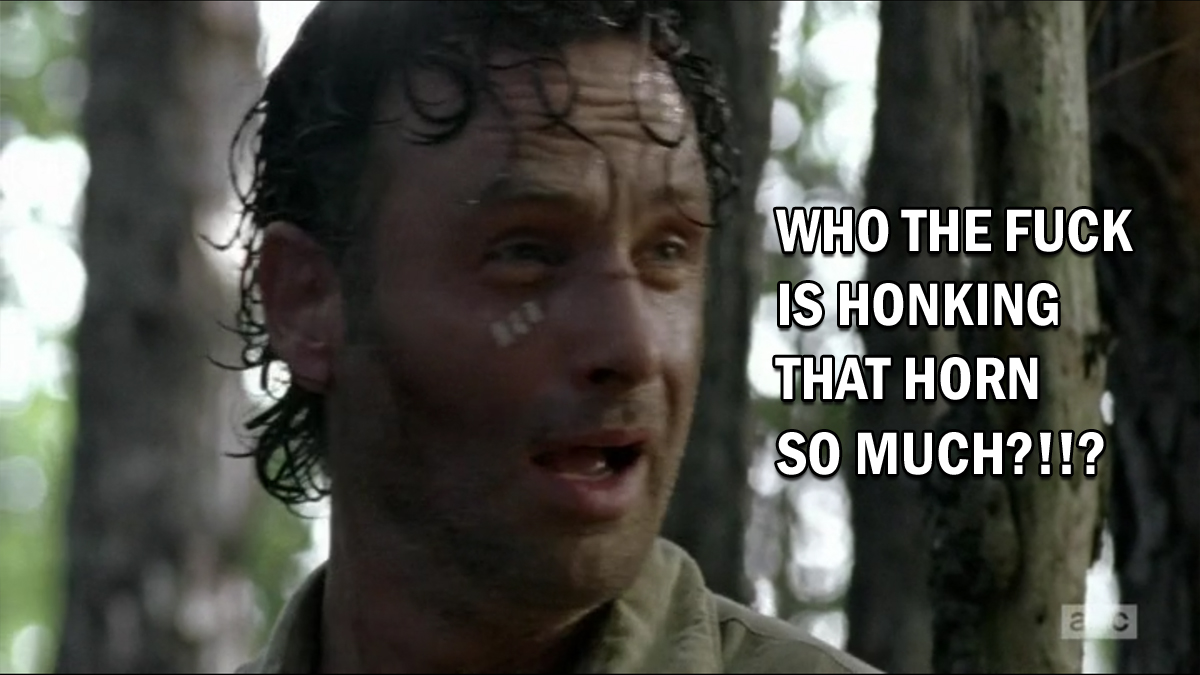 Category: Humor
Tags: 6, bloody, danger, dead, deadly, death, disgusting, dying, grimes, honking, horn, horrifying, rick, rick grimes, scared, scary, season, season 6, six, the, the walking dead, violence, violent, walking, walking dead, zombies
Tags: complete stranger, disgusting, face, facebook, faced, faces, horrible, horrifying, nasty, perverse, photos, pics, pictures, profane, sick, sickening, strangers, tits, troll, troll face, trollface, ugly, vomit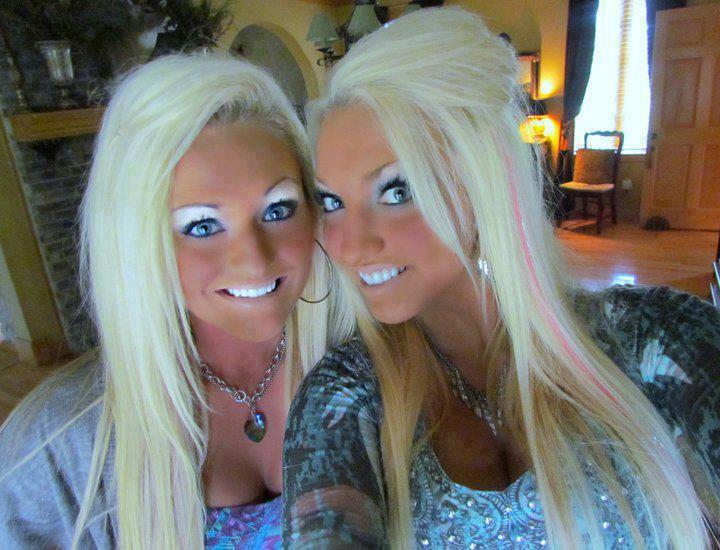 What do you see when you see these 2 girls?  This is from a site called Quote Portal, which is basically a bunch of 13 year olds whining about how hard life is and posting stupid quotes.  The concept is you post something, people like it or don't like it, and then it ranks the quotes according to likes.  So somebody posted this picture today with the caption, "Too much make up = LIKE. Normal = COMMENT." – which of course, even though explained in the simplest textspeak english that even the dumbest teenager could understand, people couldn't just follow the 'rules' and like it if they didn't like the appearance of these 2 girls, and by people I mean girls.  They just had to jot down their cunty opinion too, couldn't just like it and leave it at that, no!  "I've got to say something about this!" said the cunty girls.  Here are some comment walls of said cunty opinions, just some of the over 2300 comments left in the last 11 hours, and I'm not blanking out the names, these girls deserve to be remembered forever as the cunts they are:
Now granted, there were a smattering of guys here and there, and a few girls who did actually offer positive remarks (I wonder if that hurts them physically?), and I'm wondering if there was kind of a "jump on the bandwagon" kind of mentality going on here?  Like cuntiness attracts more cuntiness – "Ohhhh, what that girl said was a pretty good cunty remark, and, even though she is an ugly whore whom I've never met but really hate almost as much as these two blonde hookers, I'm going let that set the bar for my cunty remark, except my comment will be way better than hers."  Otherwise I pretty much went in order, left to right, 1-8, I skipped some bullshit advertising (brilliant product placement idea, fuckface), and a couple times where guys commented more than girls (just to keep a theme) – they were mostly like "I would totally fuck them and cum in them and stuff" anyways (like most dumb fucking guys do on pictures of girls, no matter what they look like) plus the guys who mostly say the same things as the girls do were probably just saying that in the off chance that they would get to fuck one of them someday (which is the normal motivation for most guys who always agree with girls and take the girl's side.)
Beyond that small disclaimer (and the *very few* nice girl opinions) this is a fine example of how girls really are.  Disturbing, to say the least.  What the fuck is wrong with people?  Who the fuck are you cunts to say anything?  What in your head makes it right to comment so negatively on two girls whom you've never met, will most likely never ever meet, know nothing about, and will probably never see again?  You are on the internet so you think you are anonymous?  You aren't anonymous, and now everybody can see you and what you said.  I hope a billion people come here and see your cunty remark and remember your name and picture and one day meet you on the street and shout "CUNT!" in your face.  Because that's what you are.  If you can't say anything nice, don't say anything at all, which translates to never talk again.
Let me put it another way:  when was the last time you saw two thousand plus dudes commenting negatively on another dude's picture (not counting Justin Bieber, he's not a dude anyways, he's some sort of alien hermaphrodite.)  Yes I just said a cunty remark about Justin Bieber, but he's Justin Bieber.  Musicians, while people too, are celebrities, and, along with sport stars, actors and politicians, have to take a lot of shit just because they are in the spotlight all the time and, face it, you just can't make everyone in the world like you.  I don't know Justin Bieber, I know I don't like his music, beyond that I don't give two fucks about him, and wouldn't go out of my way to comment something mean about his appearance.  Well, beyond this blog post hahaha.  For some reason dudes just hate Bieber, so I thought it would be relevant to exempt him from the choices.  But I digress… My point is is that these two blonde girls are 2 nobodies that none of these people know, who commented on their status just out of pure malice when they were supposed to *only comment* if they liked them, or, according to the description, thought they were "Normal", whatever the fuck normal means.  And out of those 2300+ comments, I'd say 85-90% of them were girls posting negative comments.
One thing to note is that I believe these are Halloween costumes that the two blonde girls were planning on going as.  Which, if true, makes the girls who commented even more cuntacious because it's not even what they look like normally!
Another thing that blows my mind, and is well-demonstrated by a comment thread like this,  is how stupid and unoriginal people really are.  jesus christ – way to kill the Oompa Loompa joke – "DERP DERP OOMPA LOOMPA DERP!" (which, according to IMDB and other sources, is the correct way to spell it – if you're going to kill a joke like that at least spell the character you are referencing correctly.)  Also –  "They look like they glow in the dark/put a blacklight on them I bet they glow." – how does that even make sense?  And –  "They looked like they rolled around in Doritos/Cheetos." – which, yes, they kind of do look like that, but then again – shut the fuck up.  "Whores/sluts" – who the fuck are you, bitch, to say anything about people you know absolutely nothing about?  I mean why even bother?!?
I'm no psychologist, but negative behavior like this can't be good for you.  Analyzing it, I want to say they are jealous/envious of these girls?  They know these girls probably get a lot of attention, which they probably don't get, and therefore have to talk shit to try and get them down to their level?  It's all about competition for a man to get them pregnant so they can pass their genes on to a new generation and their bloodline survives while others fail?  And by talking shit they might fool the 'good' man that would normally go after these girls into getting them pregnant instead?  Wow, it must be really fucked up to live your life continuously competing to lay on your back and spread your legs for the best possible genetic makeup you can find so he can ejaculate inside you and the next generation is born.
All in all, kudos to those who said some actual positive things in this fucking idiotic facebook thread.  And fuck off and die to those cunts who can't keep their mouths shut without something degrading spouting out of it.  I hope your genetic code goes Nowhere, so one day my kids, if I even want to bring kids into this world after seeing shit like this, don't have to listen to your cunty kids spout off bullshit on whatever social media site everybody uses in the future.
/rant
Category: Rant
Tags: aggravating, annoying, bitches, black, black light, blacklight, blonde, bullshit, comment, comment thread, comments, costume, crazy, cunt, cunts, cunty, does this make you feel good about yourself, don't speak, dumb, dumb girls, eye shadow, facebook, girls, halloween, halloween costume, horrible, horrifying, idiotic, insane, keep your opinions to yourself, light, make, make up, makeup, mean, offensive, oompa loompa, orange, psychology, quit talking, quote portal, quoteportal, rant, ranting, shut up, sluts, spouting, stupid, tan, up, venomous, what's the point, white, whores, why bother, women