http://www.zazzle.com/soaking_wet_darkglow_mousepad-144236290330975120?gl=djskagnetti&rf=238574828493244142.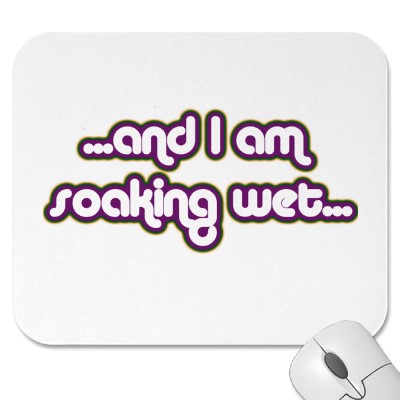 I'm going through all my categories and checking tags and what designs are on what products because Zazzle just released a ton of new stuff like notebooks, pitchers, tea pots, laptop sleeves and I haven't done the last few products they released, like the tiles for giftboxes, etc.  For a lot of them I didn't have posters, binders, ornaments, necklaces, coasters, steins, etc. either, stuff that came out a year ago.  So I'm going through each one and adding new tags that are relevant and adding descriptions in a larger font in the overview description, and I noticed I didn't even create this color for this design.  The entire category has been empty since I made the others on 7/8/2010 7:03 AM.  Doesn't look like much, but this design sells

  Promote it with your own rf code if you's a zazzler.
Check out the most popular of all the 12 colors.