Tag:
depraved
Posted by
– July 28, 2012
This photo has been making the rounds on facebook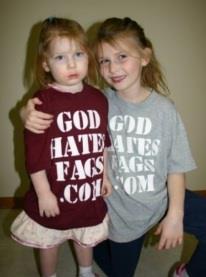 Horrifying.
Pretty much every statement that people post over and over again, such as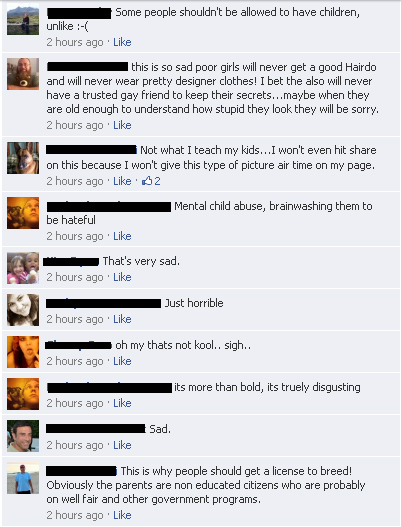 I agree with.
Just out of curiosity, I decided to see if the website is real.  Oh man, is it ever.  And I have never seen a more hate-fueled apparatus in my life!
Here is a clip from their page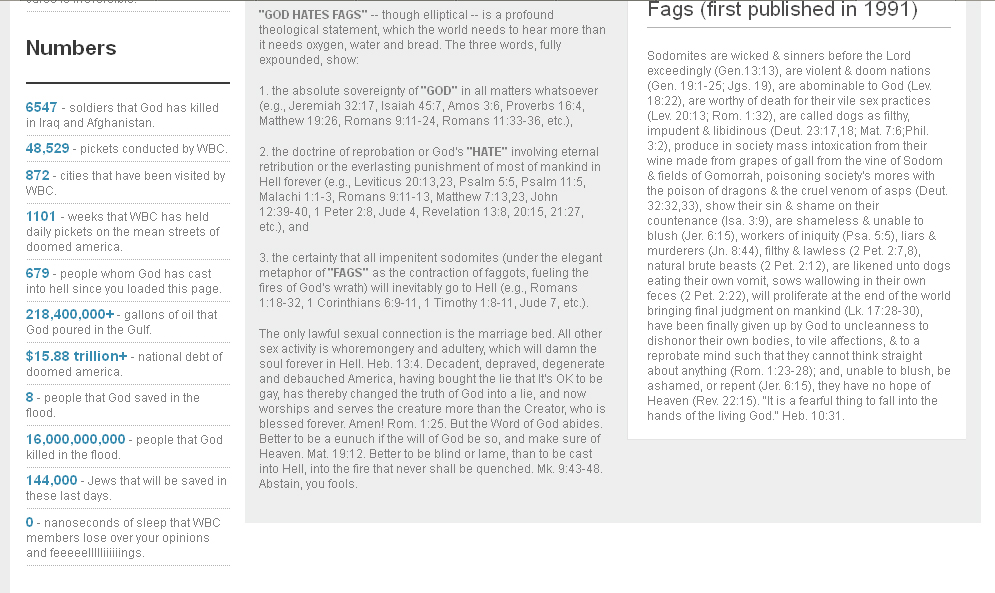 Notice those numbers?  That prompted me to create this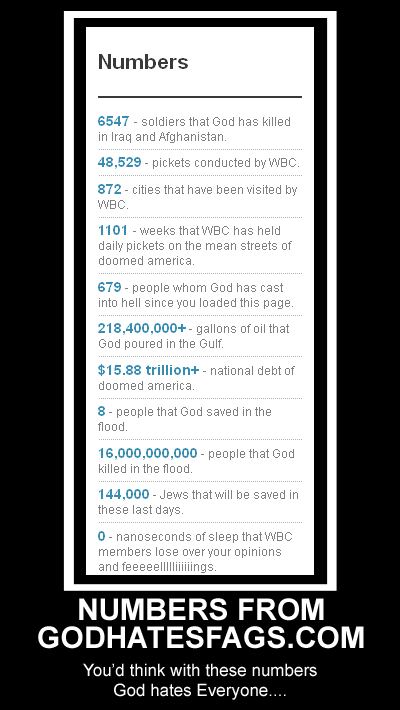 If your god hates "fags", kills that many people, sent that many people to hell since I loaded the page, spilled that much oil into the gulf, and cares that many nanoseconds about us as you WBC fuckers do, then I want no part of your religion or your god.  Fuck you and your god is a better way to put it.
/rant
Tags: 2 little girls, aggravating, and, bad, beyond offensive, beyond sick, catholic, children, christian, com, demotivation, demotivational, demotivational poster, depraved, destruction, disgusting, fag, fags, family, family values, fuck, fuck you, fuck you and your god, girls, god, god hates everyone, godhatesfags.com, hates, homosexual, homosexuals, horrible, jesus, little girls, offensive, organized religion, parent, parenting, parents, religion, say, shirts, sick, sickening, that, values, wearing, you, your, your god