My friend Hazmat was talking about getting a bow.  They were talking about what kind of bow to get, and it was a really long thread.  I found the post at around 60 comments or so, but anyways I started to kinda troll them a bit, nothing too harsh, I said something like:
"I take my bow to Underwater World and shoot arrows right through the glass.  Scored me an octopus!"
But Nothing.  Nobody said anything about my hilarious joke.  Underwater World is like a giant aquarium at the Mall of America.  You go underground and can see what all the fish are doing through the glass.  Kinda cool if you are ever at the Mall of America.
Anyways, then my friend said she bought the more expensive one because the original one she was looking at had some stupid design on it.  I told her she should of just got that one and with the money she saved get some black paint, you know, just to tease her a little.  She said it would of rubbed off.  I said spend a couple bucks more and get really Good black paint.  She then said the following: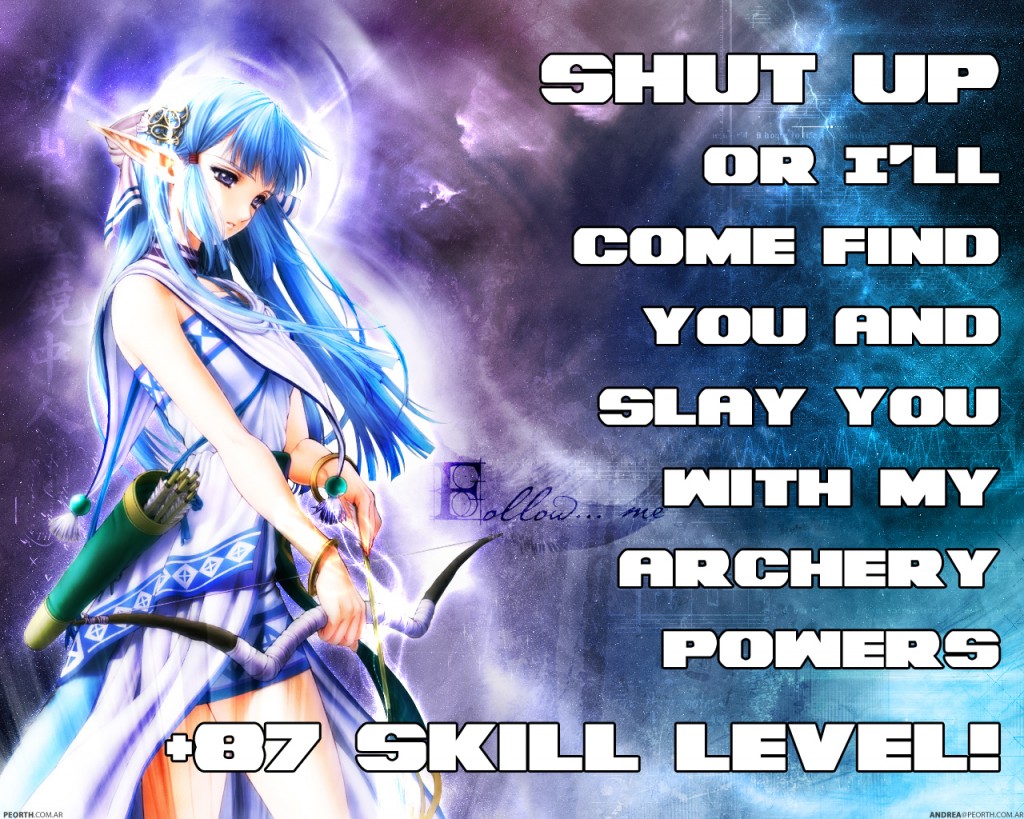 LOL!  I thought it was so funny I made this picture for her =)