I Want You: To Fall Down Stairs Poster from Zazzle.com.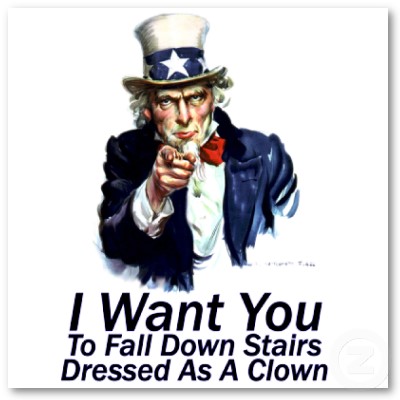 Classic with new twist! I Want You posters are guaranteed a laugh, just page through them and see what this crazy old man wants. Each has him in his trademark pointing pose and saying, "I Want You" and then something absolutely ridiculous.
16 Different Sayings! Check em all out here.